Transcribathon Zagreb 2022
7 - 11 November
Transcribathon Zagreb cjelotjedni je događaj koji će se održati od 7. do 11. studenog na Filozofskom fakultetu Sveučilišta u Zagrebu. Na događaju će sudjelovati studenti Odsjeka za informacijske i komunikacijske znanosti kao budući djelatnici baštinskih ustanova kako bi dobili nova iskustva koja će primjenjivati u svojem budućem radu. Sudjelovanjem na ovom događaju studenti će omogućiti veću pristupačnost izabranih dijelova fondova i zbirki povjesničarima, istraživačima, svojim kolegama i ostaloj zainteresiranoj javnosti. Studenti će prepisivati podatke s dokumenata te ih poboljšavati dodavanjem datuma, mjesta, identificiranjem osoba ili drugih povijesnih podataka.
Za događaj će se koristiti rukom pisani dokumenti koji su do sada bili dostupni samo u analognom obliku, na papiru i drugim materijalima. Manji dio dokumenata bio je digitaliziran i ranije, ali su oni bili dostupni samo u radnom prostoru Državnog arhiva u Zagrebu. Sudjelovanjem u ovom događaju Državni arhiv u Zagrebu dobiva novu platformu za prezentaciju svojeg gradiva i mogućnosti koje ono skriva.
Transcribathon Zagreb is a week-long event that will take place from November 7th to 11th at the Faculty of Humanities and Social Sciences of the University of Zagreb. The main participants of the event are students of the Department of Information and Communication Sciences. As future employees of heritage institutions, they will gain new experiences that they could apply in their future work. By participating in this event, students will work on selected parts of funds and collections ensuring them more accessibility to historians, researchers, their colleagues, and other interested members of the public. Students will transcribe data from documents and enhance them by adding dates, places, and identifying people or other historical information.
The event will use handwritten documents, which until now were only available in analog form, on paper and other materials. A small part of the documents had been digitized before, but they were only available in the workspace of the State Archives in Zagreb. By participating in this event, the State Archives in Zagreb gets a new platform for the presentation of its material and the possibilities it hides.
Transcribathon - Zagreb 2022  |  Our program
 7 - 11 November |  Faculty of Humanities and Social Science in Zagreb |   Street Ivana Lučića 3, 10 000 Zagreb
07/11/2022, Monday
13:00 | Transcribathon Introduction. Start of the run
08/11/2022, Tuesday
00:00 - 24:00 | Transcribathon independent work
09/11/2022, Wednesday
09:00 - 12:30 | Transcribathon group work
12:30 - 14:00 | Transcribathon Q&A
10/11/2022, Thursday

09:00 - 12:30 | Transcribathon group work
20:00              | Current Top 10 participants are selected to present on Friday
11/11/2022, Friday

10:00 - 11:00 |
Preparation time for presentations
11:00 - 12:00 | Presentations of Top 10 participants (as of 10/11, 20:00)

12.00 - 12.30 |
Jury deliberation
12.30 - 13.00 |
Award ceremony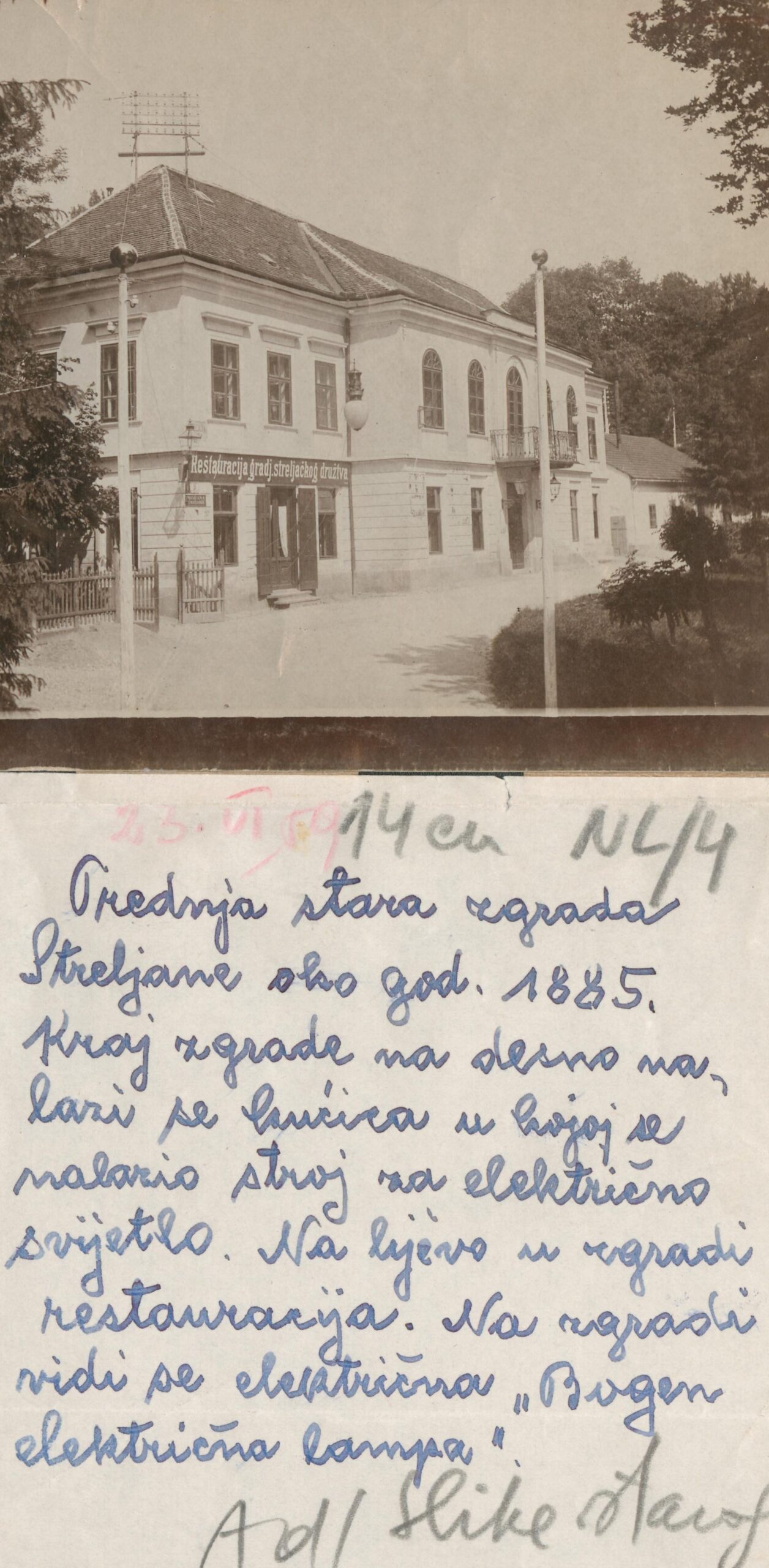 Ivan Ulčnik (1880. – 1963.), gradski porezni oficijal i porezni savjetnik zagrebačke gradske općine, jedan od osnivača i dugogodišnji predsjednik Društva Zagrebčana, bio je dosljedan sakupljač fotografija i zapisa o gradu Zagrebu i njegovim stanovnicima. U zbirci koju je stvorio tijekom svojeg života možemo pronaći fotografije, razglednice, dopisnice, isječke iz novina te njegove bilješke i komentare o gradu i njegovoj prošlosti. Fotografijama i razglednicama često je dodavao opise ili imenovao osobe koje su na slikama (gradivo većinom na hrvatskom jeziku).
---
Ivan Ulčnik (1880 – 1963), city tax official and tax advisor of the Zagreb city municipality, one of the founders and long-time president of the Society of Zagrebians, was a tenacious collector of photographs and records about the city of Zagreb and its inhabitants. In the collection he created during his life, we can find photos, postcards, stationery, newspaper clippings and his notes and comments about the city and its past. He often added descriptions to photographs and postcards or named the people in the pictures (the material is mostly in Croatian).
Dragutin Hirc (1853. – 1921.), hrvatski prirodoslovac, geograf i putopisac, autor je brojnih stručnih i znanstvenih radova kao i popularnih članaka. Završio je učiteljsku školu u Zagrebu, radio kao učitelj u Lukovdolu, Sisku, Bakru, Lepoglavi, Osijeku i Zagrebu. Studirao je zoologiju i botaniku u Grazu. U Zagrebu je specijalizirao botaniku. Proučavao je floru i faunu različitih krajeva Hrvatske. Objavljivao je putopise s mnoštvom korisnih podataka za današnje istraživače. Dio njegovih radova i bilješki sačuvan je u Državnom arhivu u Zagrebu i moći ćete ih transkribirati tijekom ovog događaja (gradivo je većinom na hrvatskom jeziku.
---
Dragutin Hirc (1853 – 1921), Croatian naturalist, geographer and travel writer, author of numerous professional and scientific works as well as popular articles. He graduated from teacher training school in Zagreb, and worked as a teacher in Lukovdol, Sisak, Bakar, Lepoglava, Osijek and Zagreb. He studied zoology and botany in Graz. He specialized in botany in Zagreb. He studied the flora and fauna of different parts of Croatia. He published travelogues with lots of useful information for today's researchers. Part of his works and notes have been preserved in the State Archives in Zagreb and you will be able to transcribe them during this event (the material is mostly in Croatian).
Transcription Week Progress