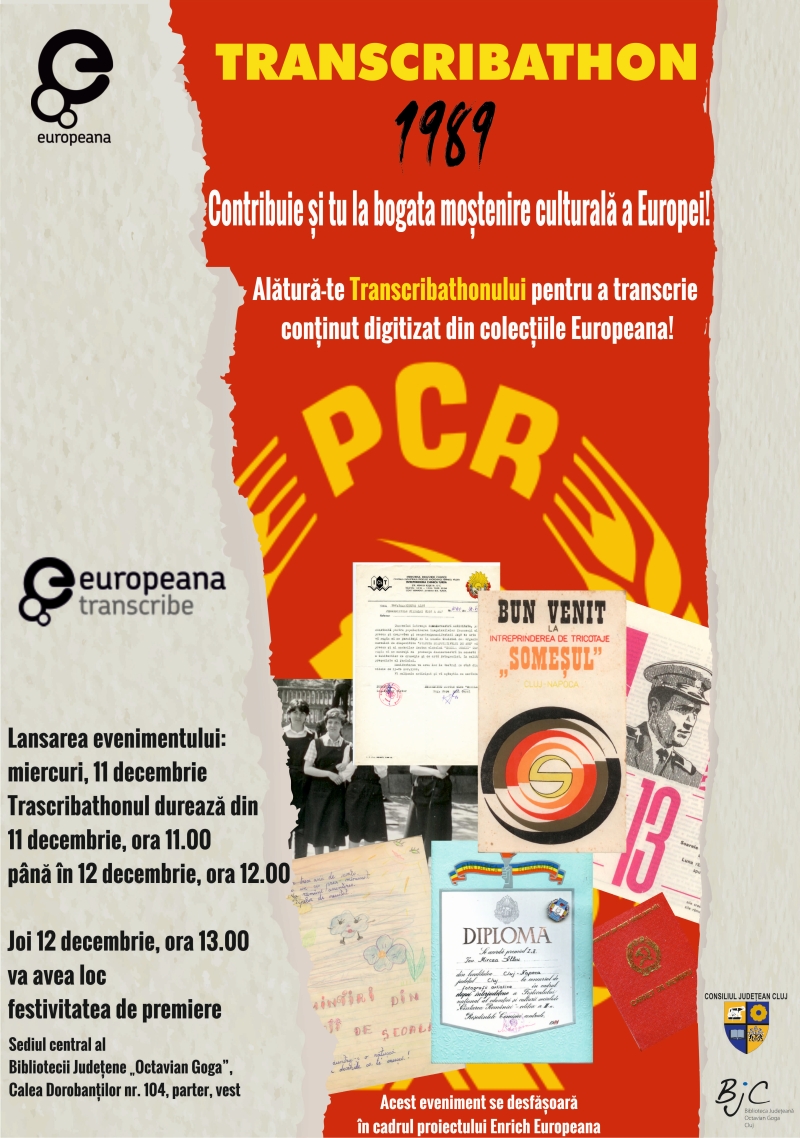 A 24-hour transcribathon took place at the Biblioteca Județeană "Octavian Goga" Cluj, Romania, from 11 am, Wednesday  to 12pm, Thursday 12 December, 2019.
In commemoration of the 30-year anniversary of the Romanian Revolution, 4 different teams competed in transcribing and enriching Romanian documents from the Europeana 1989 collection.
All of the teams showed excellent skills in transcribing the historical documents. An especially big congratulations goes to the winner, Team 2 with 38,384 characters !