Transcribathon Italia 2018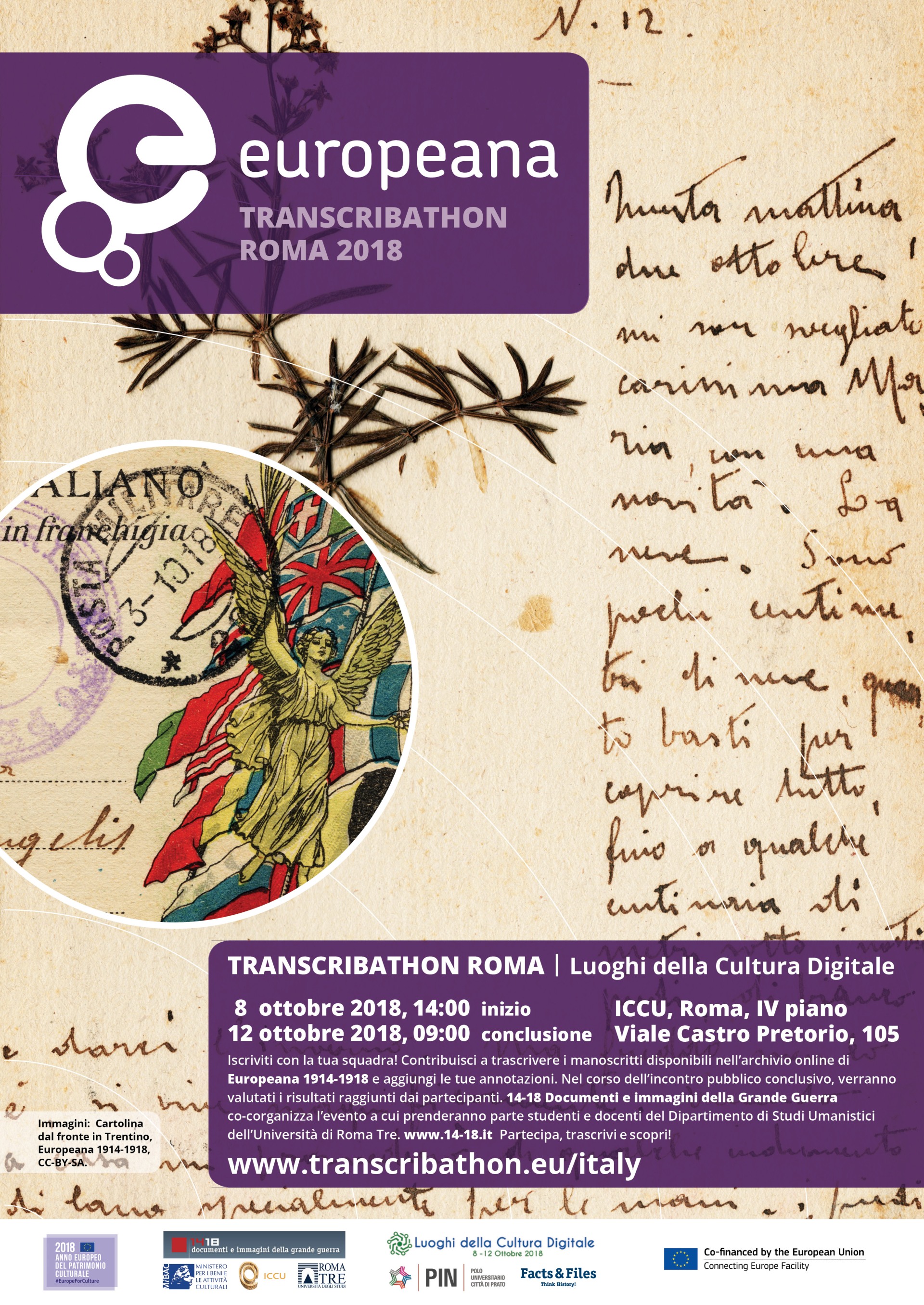 The First Italian Transcribathon in Rome!
In only 4 days, 30 participants transcribed 399,418 characters and 637 documents!
The Transcribathon Italia 2018 took place in Rome from Monday 8th to Friday 12th October 2018, as part of the Digital Innovation Week of the ICCU. The four-day competition saw more than 30 students battle in teams for in the transcription and annotation of Italian documents from the First World War.
The event was hosted by the Biblioteca Nazionale Centrale di Roma and organised by the ICCU, in cooperation with Europeana and Facts & Files, as part of the Europeana 1914-1918 Centenary Tour.
Decifrate manoscritti della Prima Guerra Mondiale e metteteli in relazione con i documenti d'epoca messi online su Europeana 1914-1918. Partecipate a un concorso internazionale di trascrizione e di arricchimento dati.
Il transcribathon organizzato dall'ICCU, in collaborazione con Europeana Foundation, Facts & Files e Il Dipartimento di Studi Umanistici dell'Università di Roma tre, ha come oggetto principale lettere risalenti al periodo della Prima guerra mondiale, provenienti dal portale 14-18: Documenti e immagini della Grande Guerra gestito dall'ICCU. Le lettere selezionate fanno parte delle collezioni digitali rese disponibili dal Museo storico della didattica Mauro Laeng e dal Polo Museale della Campania.
Il trascribathon si è svolto dall'8 al 12 ottobre 2018,ed è stato organizzato nell'ambito della settimana dei Luoghi della Cultura Digitale.
Top Teams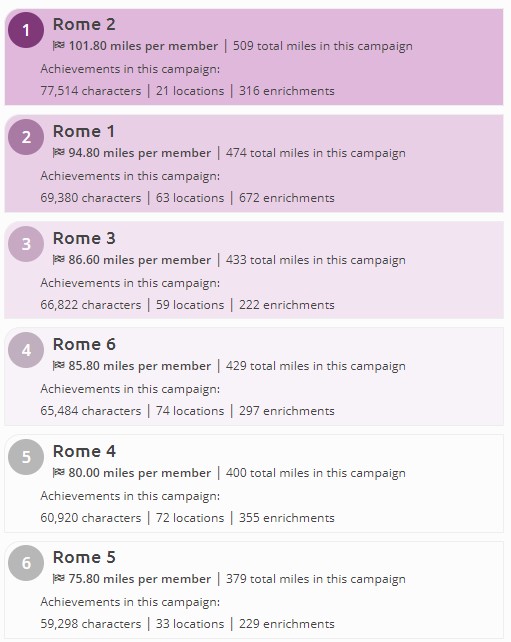 Top Transcribers