Transcribathon Warsaw 2017
Transcribathon Warszawa 2017 was a two-day workshop and competitive event as part of the TuEuropeana programme. It took place from 1-2 December 2017 at the Filmoteka Narodowa – Instytut Audiowizualny (FINA) in Warsaw, Poland. Members of the public from all age groups and levels of expertise were invited to join the event in Warsaw to transcribe and annotate Polish documents.
During this very short time period, almost 200 documents were worked on, with about 90 000 characters transcribed in total! What a fantastic achievement!
Top Teams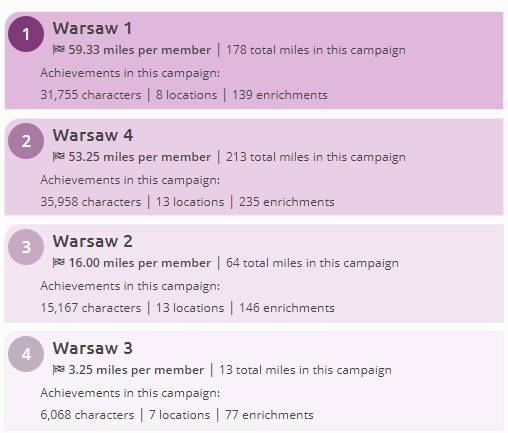 Top Transcribers