We will embark on a major crowdsourcing campaign in Dublin in 2022. In preparation we are holding an online training run.
In the first session we will be introduced to the Transcribathon software and website. We will transcribe and describe documents, as well as tag them to add locations and keywords. Two weeks later, on December 7th at 2:00p.m. we will have a shorter follow-up session.
The event is organised in cooperation with Dublin City Council and the Digital Repository of Ireland.
Take your pick from the documents below or else choose one of your own liking here.
Please make sure you have registered on Transcribathon prior to the event via this link.
Dublin Training Run
Start: 23 November 2021, 15:00-16:00 GMT
End: 7 December, 14:00 GMT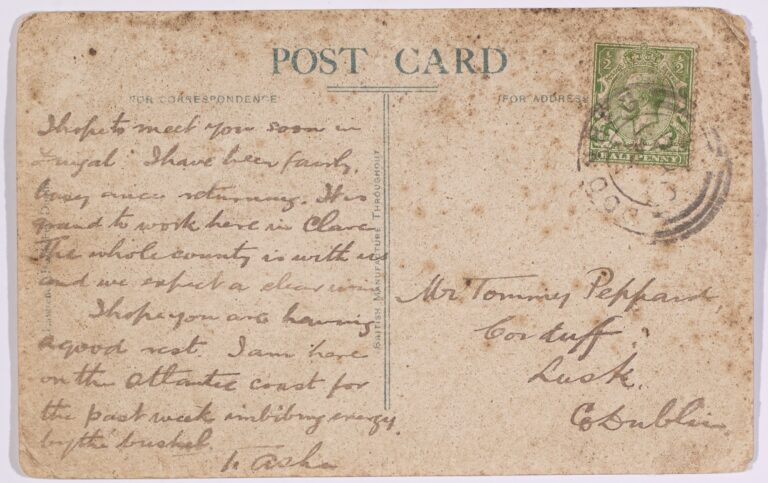 Postcard from Thomas Ashe to Thomas Peppard, writing about canvassing in Clare.
Digital Repository of Ireland