Dublin Transcription Project is a crowdsourcing campaign where people from all over Ireland and beyond, work together to unlock important historical documents and make them more easily available to historians, researchers, students and members of the public.
These handwritten records have been available up to now in hard copy or in some cases as digital photographs. However, the text has not easily been accessible, and because of that these important sources have not been as widely consulted as they could be.
During the transcription work participants type in the handwritten information and enrich the documents by identifying place-names, dates and other historical data.
We hold monthly webinars where we alternate guest lectures from historians and specialists with "transcribe along with us" workshops. During these workshops facilitators will demonstrate how to transcribe and add to documents. They will also troubleshoot problems participants may run into during their transcribing work. Sign up for our mailing list to learn more.
The workshops are there to help you along with your transcriptions, and for you to take part in the Transcribathon community but you don't need to attend them to take start transcribing. You can just register an account here and follow the tutorial or preparation videos to get started.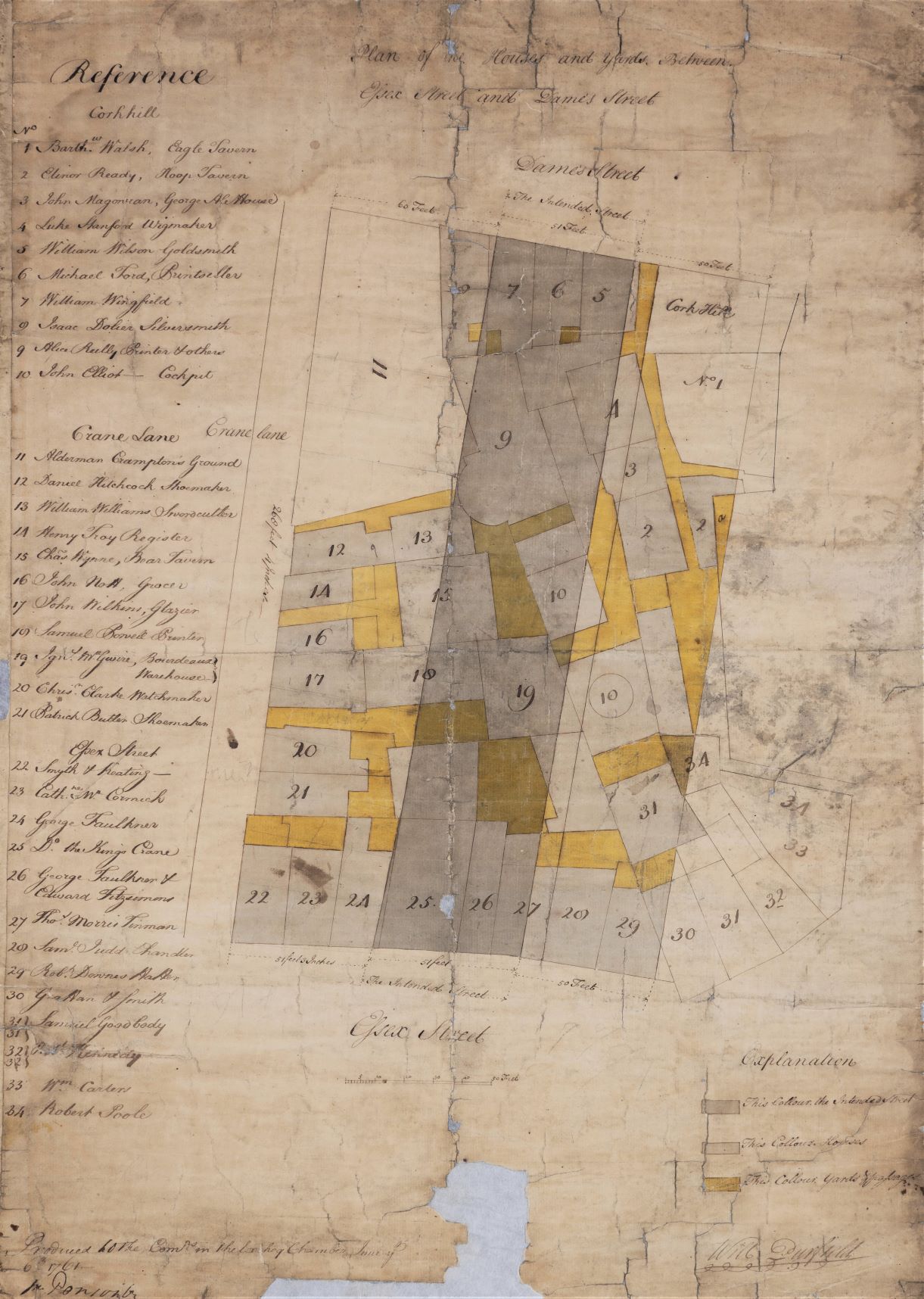 The Wide Streets Commission re-designed medieval Dublin (which was built along a west-east axis) replacing it with a city aligned along a north-south axis, with streets following mathematically-straight lines. The Wide Street Commission Collection includes minute books, architectural drawings, jury books, and manuscript maps. It details the City as it was, what it became, and includes details of what it could have been had different decisions been implemented.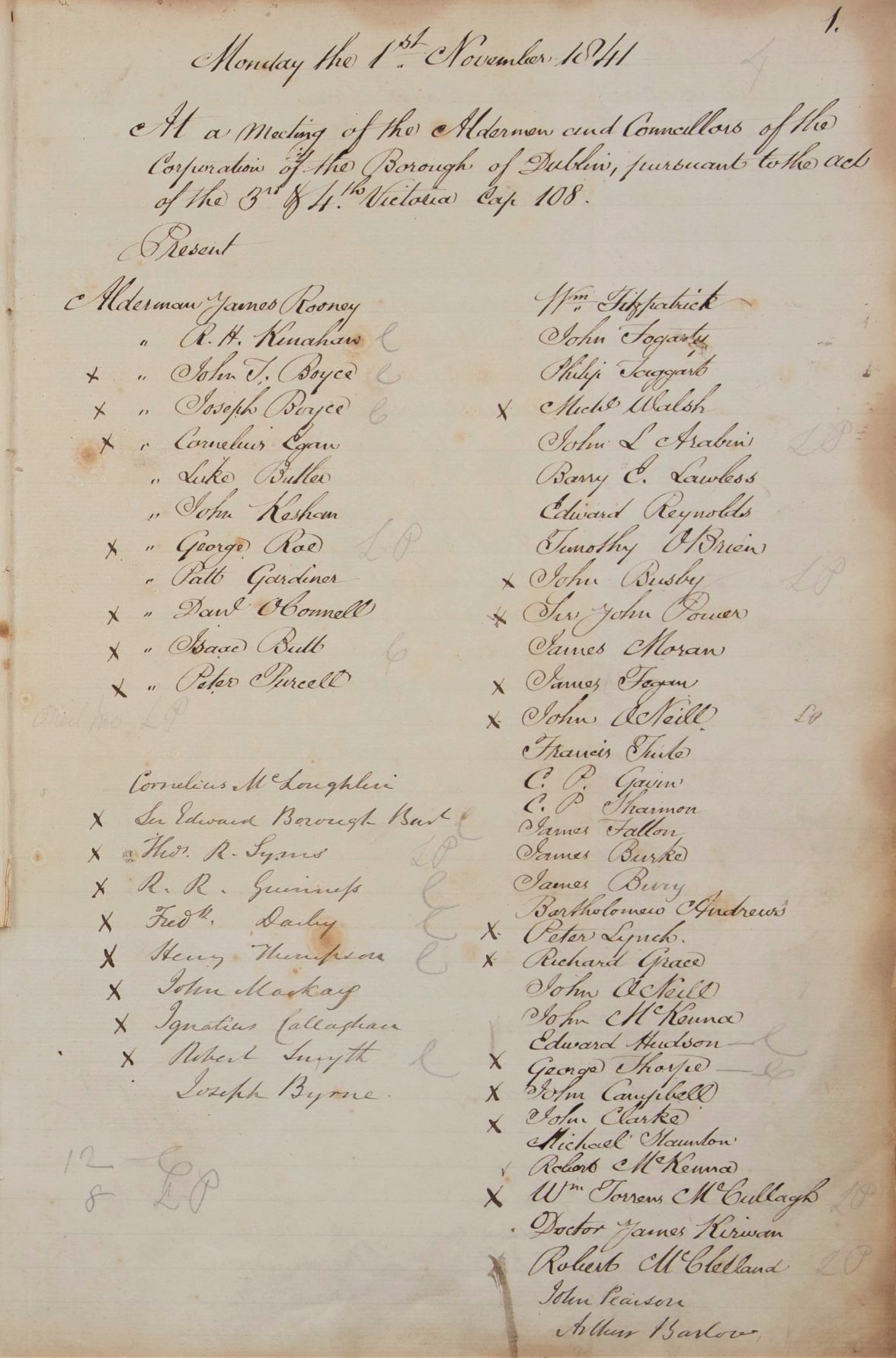 The elected Dublin City Council (DCC) was established in 1840.  Although the franchise was confined to property owners it was wide enough to cross the religious divide. In 1841 Daniel O'Connell, 'the Liberator', became the first Catholic Lord Mayor in over 150 years.
The DCC held its meetings on the first Monday of each month.  Notes were taken by the Town Clerk of Dublin and by his assistants, and these were worked up into minutes of meetings that were entered into large bound volumes which were then painstakingly indexed by the clerks.