Versailles Run
The End of World War One?
100 years ago, on 28 June 1919, the Treaty of Versailles was signed, officially ending the state of war between Germany and the Allied Powers. Although peace was officially proclaimed, this did not mean that life immediately went back to normal for many Europeans. Fighting continued in many places, prisoners of war only returned after many years, and various territories and borders were subsumed by political turmoil and independence movements. The Versailles Run highlights these unfinished stories of the tumultuous 5 years after World War One's official end.
The Versailles Run took place from 28 June to 31 August 2019. The eight-week long transcription marathon showcased stories from the postwar period (1918-1923) and encouraged the finishing of all uncompleted documents still in edit mode and in review. Everyone who transcribed and annotated online during the Versailles Run automatically took part in the competition, which was based on transcription work as well as the completion of documents. Winners were awarded special prizes.
The participants managed to transcribe 1,381 documents & over a million characters! Congratulations to our winner Thomas Lingner and runners-up Pierre Meinig, Bernd Wimmer and Anne-Sophie Lagarde. Thanks to all who took part!
Transcribed Characters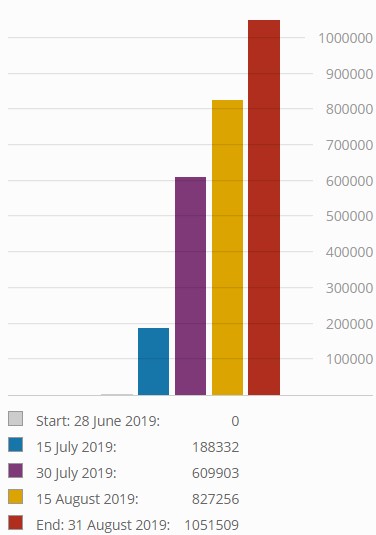 Transcribed Documents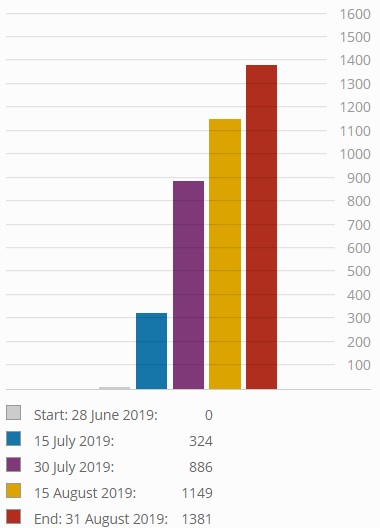 Top Transcribers