Europeana Transcribathon Campus Berlin 2017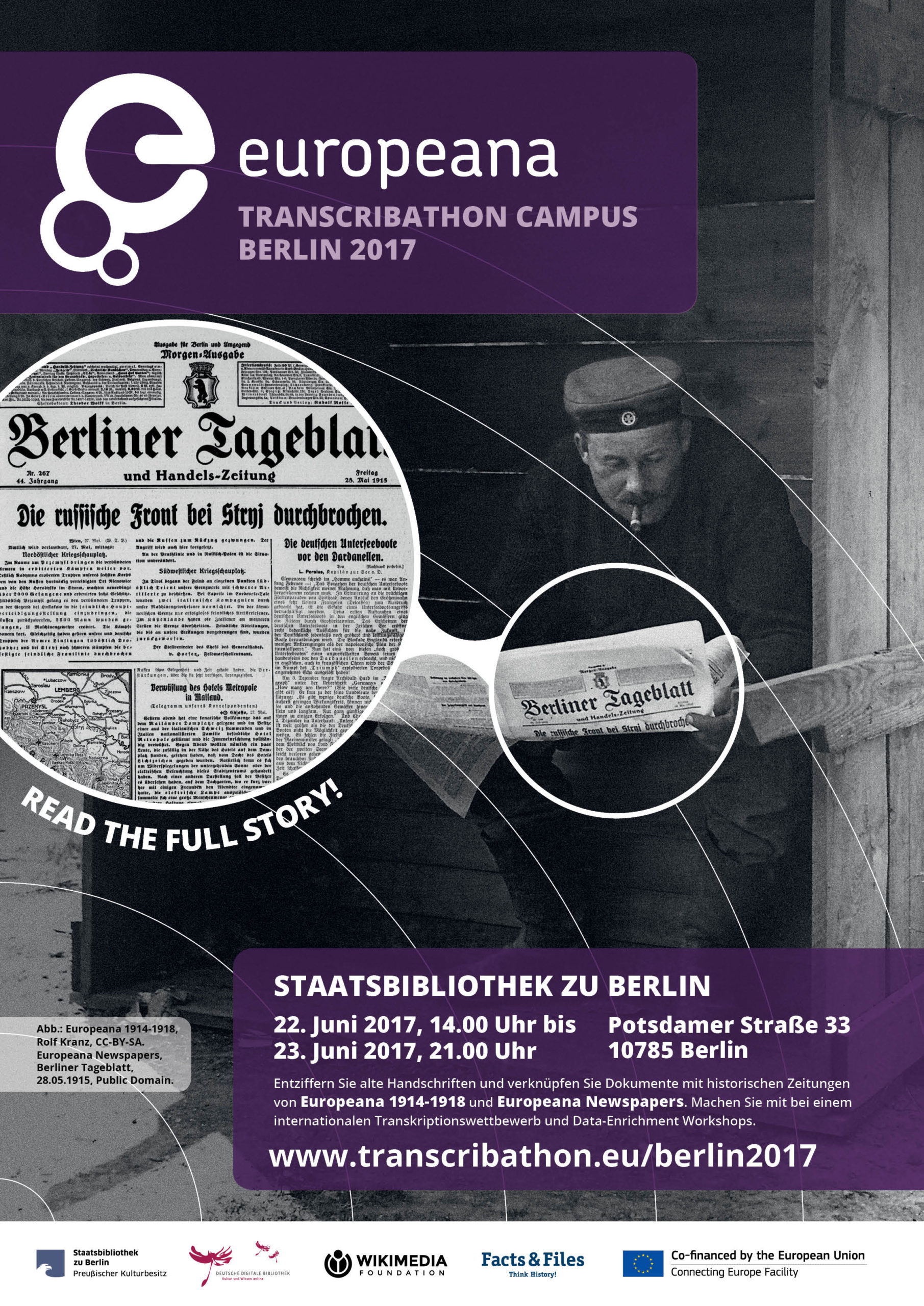 Outstanding results during our two-day event in Berlin!
From Thursday 22 June 2017 to Friday 23 June 2017, the Europeana Transcribathon Campus Berlin 2017 took place in the Staatsbibliothek zu Berlin.
During these two days, our participants managed to transcribe 407 documents, which amounts to almost 250,000 characters in only 28 hours- what an achievement! In addition, our teams made 614 enrichments to the documents and set 120 geo-tags during this short time.
The event consisted of two main components:
-Transcribathon competition (German/English): On Thursday 22 June, participants were grouped into cross-generational teams and had 28 hours to transcribe as much as they could. The results were presented to an international jury the next day.
-Workshops (English): On Friday 23 June, visitors could take part in transcription and data-enrichment workshops. These included workstations for transcription, annotation, geo-tagging, Linked Open Data and Wikimedia/Wikisource. They offered participants the opportunity of diving deeper into transcription and enrichment, and to discuss with experts.
Get a glimpse of the Europeana Transcribathon Campus Berlin 2017  in this fantastic video: