Europeana 1914-1918
Official Histories and Untold Stories from WW1
Discover unique histories and first-hand accounts of the First World War.
Transcribe, annotate and georeference the hidden gems of this collection to unlock new secrets of WW1 and safeguard these stories for future generations.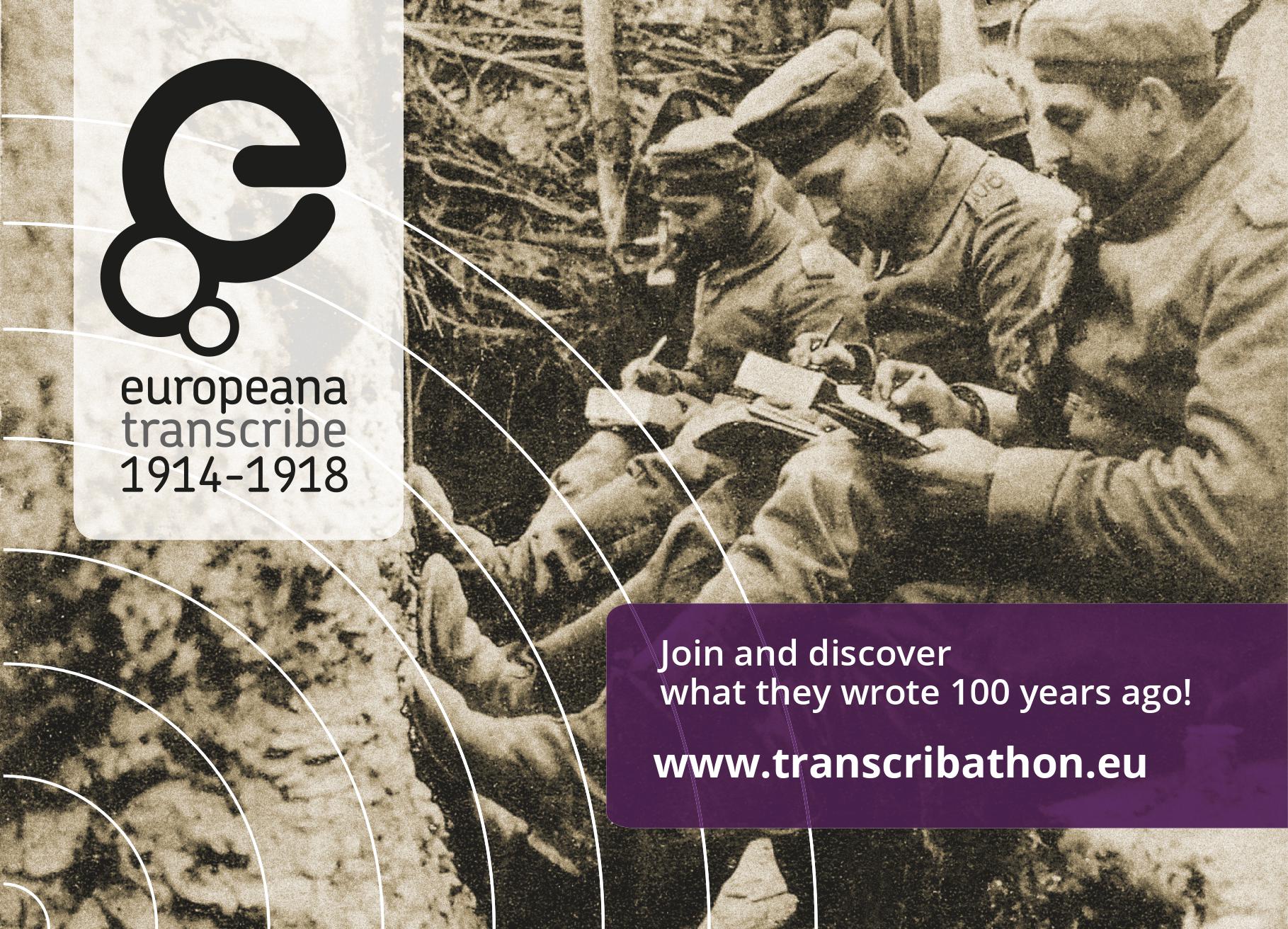 For the 100th anniversary of the First World War, Europeana 1914-1918 has collected thousands of records of the war from members of the public all over Europe. It holds not only a vast collection, but also a unique perspective of the historic conflict, showing every side of the battle lines and with insights from each point of view.
Europeana 1914-1918 is a multinational and multilingual Run of the Enrich Europeana project that showcases this unique and unpublished historical material. The aim is to create a vast and fully digital record of the stories in the Europeana 1914-1918 collection. Your work will help enrich our knowledge of the First World War, invaluable for future research and education. With each word transcribed and every detail annotated, you help us uncover more and more secrets of the war, hidden in the forgotten pages of handwritten text and in unidentified images. Diving in intimate accounts of the trenches, and trailing through letters from home to front, you join us in our Transcribathon – a race to Participate, Transcribe and Discover!
All Documents
Europeana 1914-1918